Seafood Restaurant on the the North Norfolk Coast
Welcome to beautiful Wells – next – the – Sea
As a Husband & Wife Team  we  are now 'living our dream' of owning our own restaurant in Wells-next-the-Sea, the beautifully quaint and picturesque fishing town regarded as one of the UK coastline's finest treasure.
We are a small, intimate and informal Restaurant of 12 tables with an ethos to create a friendly, relaxed and welcoming dining experience from our young and enthusiastic team, centred around beautifully prepared local and seasonal seafood dishes, with dishes developed from travels afar and each chef's passion for different cuisines we aim to offer a fusion of dishes to amaze your taste buds, and seafood platters being a popular constant. Although we will be offering a smattering of 'landlubber' dishes from award winning butcher Arthur Howell on our monthly menu to make sure every taste is catered for.
For our talented Kitchen brigade using local is a top priority and we are proud to supply Crabs and Mussels from Andy Frary on his Andorra Star 2 boat, Lobsters from Billy Ward on his Predator Boat and Oysters from Richard Loose from Brancaster,and all other Seafood is supplied by Sole Trader who sources the best suppliers up and down the coasts of England.
Nothing better than getting our deliveries so fresh with wellies still dripping with the sea…..
To make a booking please follow the link below or go to the making a reservation tab under 'Bookings' for more details about our Terms, Card Security, Children & our NO Dog Policy.
We look forward to welcoming you for our Chef's 'Main Catch'. Served by us or one of our lovely team 🙂 (As we may be on one of our Adventures ….:)
Kelly & Scott Dougal and our Wonderful Team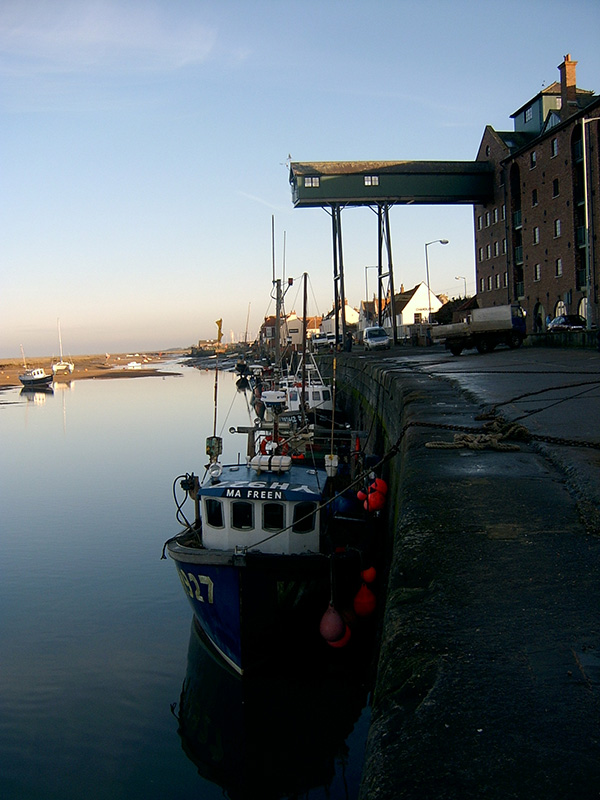 We recommend booking at all times as we do get booked up each day we are open .... Book via ResDiary, or Phone. Always leave a message as we will get back to you. Please note card details are required to secure all bookings.
Functions
The Wells Crab House is the perfect venue for a unique and intimate wedding or event up to 40 persons that provides a warm & personal service that is one to one from start to finish.
Wine List
Our wines have been carefully chosen for all tastes and price tags, making sure you will find something you love. For each dish, we have a great wine in mind, do ask if you would like us to guide you through. We also have a large local Gin selection.